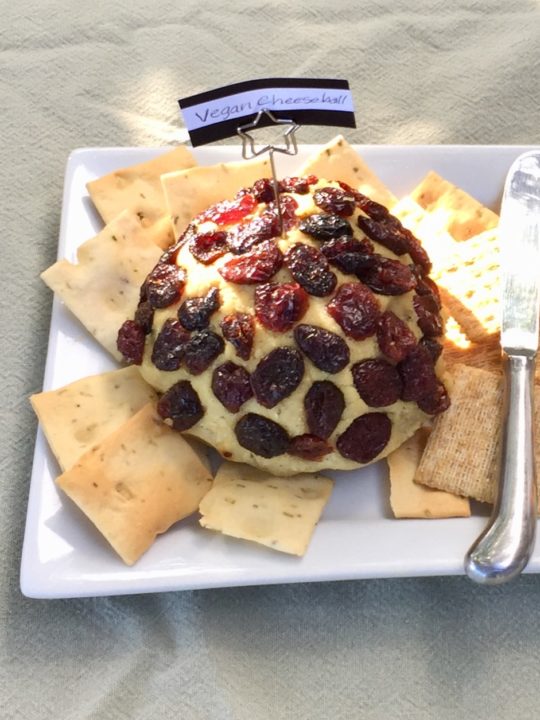 • 1 cup raw cashews

• 2 tablespoons lemon juice

• 2 tablespoons nutritional yeast

• 2 tablespoons refined coconut oil

• 2 teaspoons white or yellow miso paste

• 1 clove garlic

• 1/4 teaspoon salt (or to taste)

• 1 ½ teaspoons dried thyme

• ½ cup (or more) dried cranberries
Method
1. Add the cashews to a bowl and cover with water. Let them soak for 4 hours or overnight until tender.

2. Drain the cashews and add to a food processor along with the lemon juice, nutritional yeast, coconut oil, miso paste, garlic, and salt. Blend until very smooth and creamy, stopping to scrape down the sides as needed. Add the thyme leaves to the food processor and blend to combine.

3. Line a small bowl with plastic wrap, and scoop the cheese mixture into the bowl. Gather up the sides of the plastic wrap and twist around the mixture to form a ball.

4. Let the cheese ball firm up for at least a couple of hours in the fridge.

5. Press the ball into a round shape and remove the firm cheese ball from the plastic wrap.

6. Press cranberries onto the outside of the ball.

7. Keep refrigerated until you are ready to serve with crackers.