Zesty Black Bean Burgers and more! LIVE ONLINE with Sheila Wrede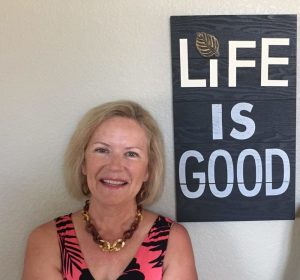 Sheila is cooking for us again!
Join us at Still and Moving Center on May 24, 2020 from 1:30 to 3:30 pm for a vegan food lesson with a delightful twist! Sheila Wrede will show you how to prepare Zesty Black Bean Burgers that are high in protein, fiber and antioxidants. Pair the burgers with Purple Potato Salad with Cashew Mayo, followed by a Blueberry Quinoa Crumble. Get the heart health benefits of anthocyanins!
Cooking with Sheila from your home kitchen, you will have a meal for a family of four! The owner of Wellness Becomes You, Sheila recently attended a plant-based Culinary Institute Boot Camp in Napa, CA, and she loves sharing what she learned with you!
Kitchen Equipment You Will Need
Pot for cooking the potatoes that you will again use for cooking the Quinoa.
Frying pan or electric skillet for the burgers
Blender or food processor to make the cashew mayo (or you can use any mayonnaise of your choice)
Small casserole dish for the crumble
Oven or toaster oven to bake the crumble in.
Measuring spoons, measuring cups, and a knife for chopping.  Ingredients list is provided in the Still and Moving Center link below.
Date And Time
Sunday, May 24, 2020
1:30 PM – 3:30 PM HST