PRINT THIS RECIPE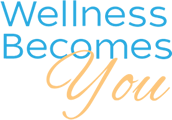 Roasted Butternut Squash & Carrot Soup (Thai Style)
Ingredients
• 1 Tbsp coconut oil

• 1 white onion, diced

• 3 cloves garlic, diced

• 1 Tbsp fresh ginger, grated (can substitute ginger from jar)

• 2 Tbsp red curry paste (Thai Kitchen)

• ½ tsp sea salt (or add salt to taste)

• 4 cups roasted butternut squash (approx. 1 large or 2 small)*

• 2½ cups carrots, chopped or shredded (about. 4 medium carrots)

• 3 cups vegetable broth

• 1 Tbsp coconut sugar

• 2 Tbsp fresh lime juice

• 1 can coconut milk
Method
1. Cut your squash in half, spoon out the seeds.

2. Place face down on a cookie sheet and pour a little water onto the pan.

3. Bake in the oven at 350 degrees for approx. 40 minutes or until skin is easily pierced with a fork. When done, scoop out the flesh and set aside.

*Note: As a modification, you can use frozen butternut squash

4. In a large saucepan, cook onion and garlic in the coconut oil for 5 minutes.

5. Add the ginger, spices and curry paste. Cook for 3 minutes, stirring.

6. Add the carrot and squash.

7. Add the coconut milk, lime, sugar and vegetable broth.

8. Simmer for about 20 minutes or until carrots are soft.

9. Puree in batches in a blender until smooth (or use an immersion blender in the pan).

10. Serve with cilantro.